ORDER NOW AND SAVE 10% OFF YOUR SECOND ORDER!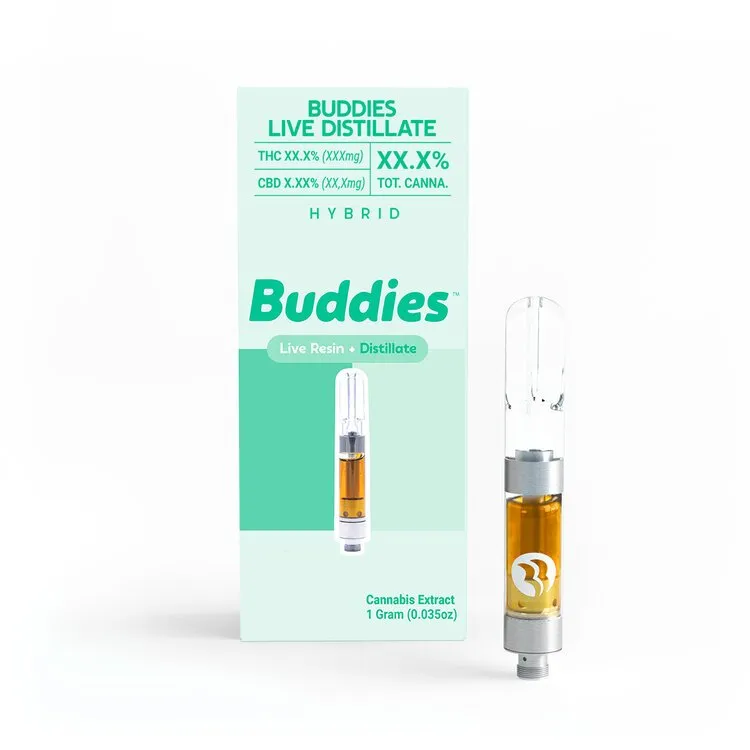 Live Distillate 
Buddies™ potency packed distilled cannabis oil folded into a terpene-rich, full-spectrum live resin. As always, this 100% cannabis extract from Buddies brings you high potency + strain-specific flavor on the go.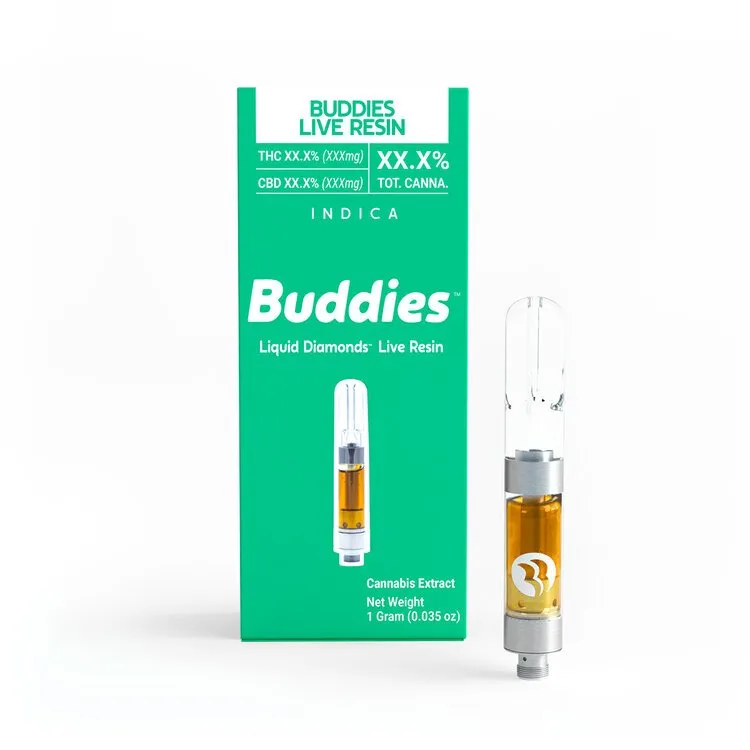 Liquid Diamonds™ Live Resin
Beginning with fresh frozen, whole-plant inputs. Uncut live resin with no distillate or cutting agents. Enjoy the full spectrum experience of Buddies™ Live Resin diamonds and sauce dabs, but with the convenience of your vape device. We developed a proprietary Liquid Diamonds™ process that brings you uncut live resin, with zero distillate, additives, or non-cannabis adulterants. Always fresh frozen flowers sourced from Buddies Farms or partner farms.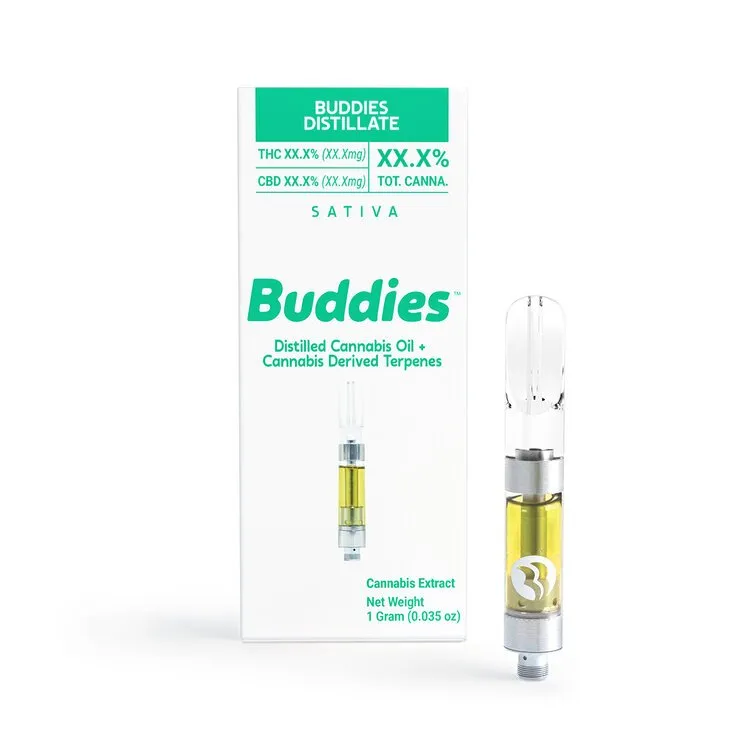 Distillate + CDT
Strain-specific terpenes extracted in-house and folded into highly clarified, potency-packed cannabis oil distillate. Buddies™ patent-pending process allows us to reintroduce 100% cannabis-derived terpenes (CDT) so that your vape tastes and represents the same profiles as the flower it came from.
SHOP VAPES
Buddies uses CCELL for each 510-thread vape product line. CCELL cartridges are engineered to deliver the most flavorful vapor and largest clouds for various viscosity, especially high viscosity without any compromise. Zero maintenance, leak proof, and made with food and medical-grade materials. No need for pre-heating and complete vaporization of every last drop. Standard 510 Thread 500mg* or 1 Gram 44.71h x 10.65d mm Glass housing Ceramic heating element