ORDER NOW AND SAVE 10% OFF YOUR SECOND ORDER!
Crumble
Buddies™ crumble is made from cured, dried whole flower, providing a unique expression of flavors. Robust terpene profiles and dry texture makes for a great topper for your joint or bowl, as well as a nice low temp dab.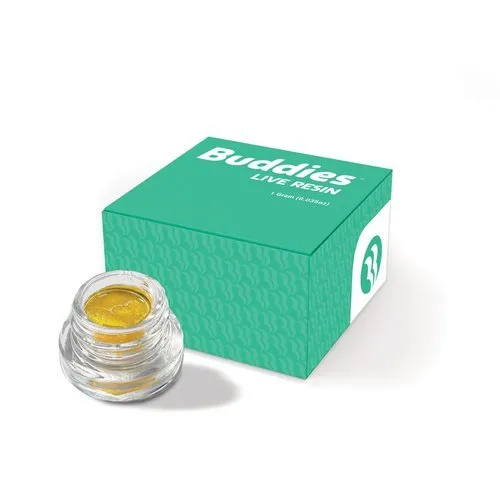 Live Resin
Buddies™ live resin is made from whole flower, fresh frozen at harvest, to preserve terpenes, flavonoids, and cannabinoids in their live state, then extracted at subzero temperatures. This full spectrum extract is packed with flavor, providing you with a strain specific entourage effect.
Cured Resin
Cured Resin Dabs. Glass Puck with CR Lid. Buddies™ cured resin is extracted from cured indoor material, providing a unique terpene profile and strain-specific flavor. Makes for a great low temp dab or topper for your bowl or joint.
SHOP NOW